I have been meaning to update my office FOREVER and I have been a long-time fan of the wire mood boards I have seen in Scandinavian homes the past few years so I thought I would give it a go making my own.
Total project cost = $39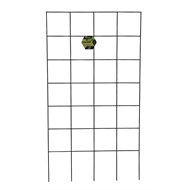 To complete the office update I added the following:
Product Details
My desk is from Ikea - it is actually just a table top (HISSMON) with separate trestle legs (LERBERG) and can be found here for around $95.
The A5 VW car print and the Paris print are by Danish brand Visse Vasse and are available for purchase in our store for $12 each
The small pink bowl (which I adore) is by Zakkia for $19.